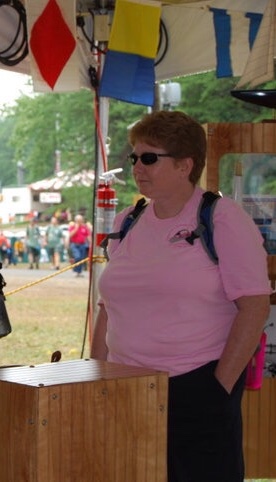 "Having lost almost 50 pounds two years prior to finding Clay Fitness, I had regained most of it after yet another injury that sidelined me for almost five months. Something had to change and I knew that something was me. I knew that I needed help making that change. I remember how I felt prior to my first meeting with Hyam: What do I wear that won't show all of belly rolls? Will she judge me for letting myself get to the point I was at? Will I be able complete the assessment?
I was ready for a change; however I was extremely nervous at the same time. I wasn't going to give up before I even started, so I went to the assessment and I remember sitting on the couch with Hyam and just talking. She really wanted to know my story, not just the comfortable parts, but know all the things that got me to where I was on that day. She did not judge, she didn't care what I had on, it didn't even bother her that I couldn't go very deep in a lunge or squat, she just said we would work on it.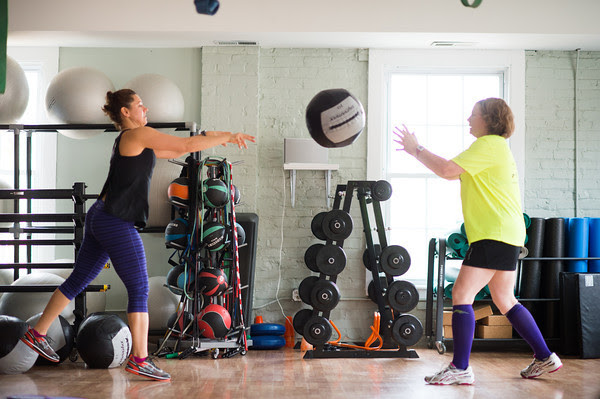 Hyam made me feel comfortable from that first meeting. She listened to me and from there we came up with goals together. She created a program that allowed me to progress from 30 minute sessions with her to attending classes and eventually feeling confident to hold my own in those classes. She pushed me when I needed it and lifted me up when I needed the encouragement.
In one of my first sessions with Hyam, she asked me to do a box jump (two raisers), I stood there, willing myself to jump and could not make my body do it. I stood there wiggling my fingers and cried. That didn't stop Hyam; we talked about what I was feeling, she then moved the bench and told me to jump. Then she put the bench on the floor and told me to jump, then one raiser and then two raisers. She showed me that I was capable and I just needed to convince myself. I remember the first time I was able to use a 'big box' and string ten jumps together and being so excited that I couldn't wait to tell Hyam.
Eating, sleeping, emotional and physical well-being, it all has to work together. It is not just about the workouts, it is a whole person approach that you don't always get at other gyms. The entire staff cares; not only about what you are doing while you are at the studio, but about the things that you are doing after you leave.
Since I have been working with Hyam and Callie, I have lost all the weight that I regained plus some. I am running pain free and faster than I had in the past. I feel good about my overall health, not just what the scale shows. I can walk into any store and buy clothes. I don't have hide behind others in photos.
I still want to drop more of the excess weight and I know I can and will do it. Hyam and Clay Fitness have given me back the confidence I had as a high school athlete. I would dare to say; this is a way of life, not a diet or workout."