Nutrition counseling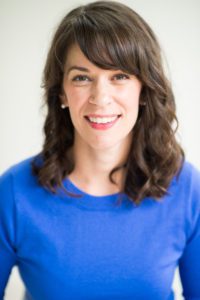 Bethany Blalock, Registered Dietitian Nutritionist (RDN), Owner of Be Squared Nutrition
Bethany partners with Clay Fitness to maximize clients' health by providing nutrition education and
counseling. Before opening her own family nutrition practice in 2018, Bethany worked as a clinical
dietitian on UVA's nutrition support team, feeding medically complex and critically ill patients who could
not eat by mouth. These days, she is excited to be working with people who are able to enjoy food and
who need some professional insight to help them wade through the ocean of nutrition advice in popular
media.
Bethany has lived in Charlottesville for over 15 years since she attended UVA for graduate school. She
also completed her dietetic internship through the UVA Health System. Outside of work, Bethany
(predictably) enjoys cooking, running, swimming, and playing with her husband and two young kids.
To find out more information about our nutrition counseling email amy@clayfitness.net.